My Favorite Local Hikes
I used to hike just about every weekend, year-round. I love getting out into nature and seeing the beauty of God's creation. I love waterfalls, streams, redwoods, vistas, flowers and sunsets, so my hike favorites reflect that.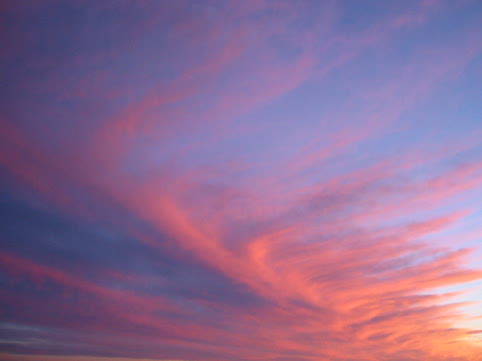 Sunset at Solistice Rock
Here are just a few of my favorite local hikes. Click on the name of the hike to go to the wonderful Bay Area Hiker site for more details on that hike.
A 12-mile loop goes to Berry Falls and on upstream to three other equally beautiful falls. I love this hike for the redwoods, creeks and waterfalls. There is a great platform at Berry Falls that makes an idea lunch spot. Note that the Bay Area hiker description is from the beach, whereas I prefer to hike from park headquarters.

This is Berry Falls in the winter. This is Berry Falls in summer.
This unit of Henry Cowell State Park is a far cry from the main park. It is secluded, shady and centers around a year-round creek in a canyon with lots of trees -- conifers and desiduous -- both fallen and standing. The main trail meanders along Fall Creek. Unfortunately, the tree in the first picture no longer falls across the creek. They removed it to improve access. Fallen logs make lovely little waterfalls and bucolic views like these are common.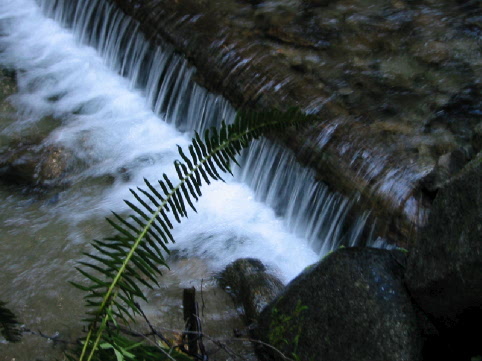 What's not to love about this hike? You hike along the Pacific over rolling hills, with fantastic vistas alternating with hillside views, then you get to this incredible waterfall that dives down to the Pacific. The last part of the trail to the falls is slightly hairy, but really not dangerous. The trail down to the base of the falls (on the right side of the cliff /stream looking out) is a little more dangerous, but quite doable. My only negative about this hike is the long drive to Marin from Palo Alto. The first picture is is the view from the top of Alamere, then the falls themselves and finally the view up the coast from the bottom of the falls.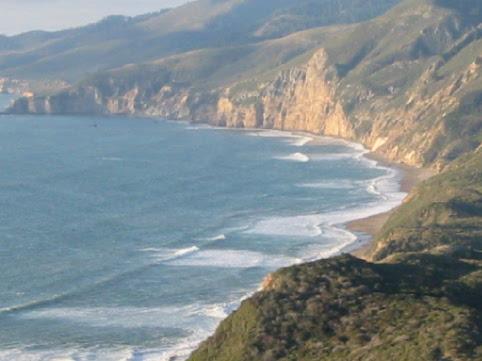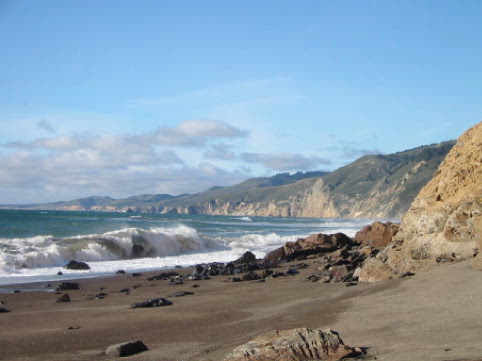 This hike is a nice workout (one of the biggest elevation changes in the Bay Area), curving through pastoral lands up to Mission Peak and a spectacular view of the Bay. As you hike, the whole Bay Area opens before you. My route goes up the main trail and down Horse Heaven. Horse Heaven trail is VERY MUDDY in deep winter, but not bad once things have dried out a bit. These pictures were from a day when the bay was blanketed in fog.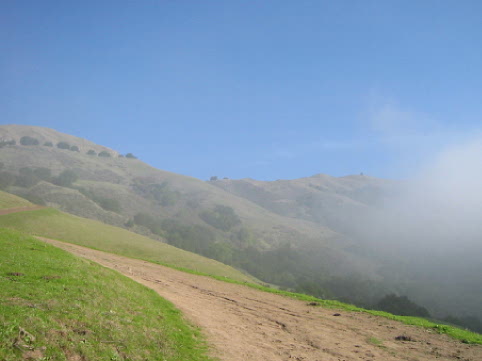 The trail curves up the hills through meadows and lone trees.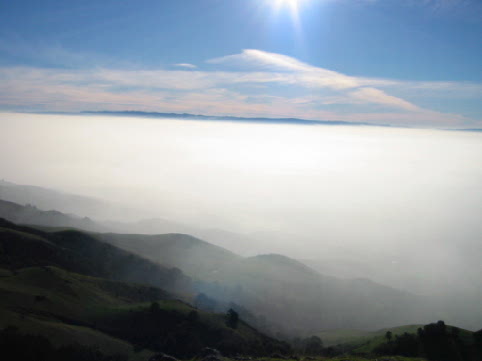 The view from the top is spectacular, even when there is fog.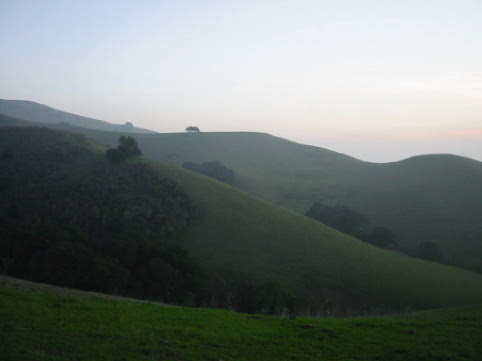 Horse Heaven trail wanders far from the crowds of the main trail.

Sunsets are long and beautiful.